About Me
I'm passionate about helping owners and their horses to overcome obstacles, build bonds and achieve rewarding results together
A little bit about me …
I am one of less than twenty academically and practically qualified consultants registered with The Society of Equine Behaviour Consultants (SEBC). SEBC is the only professional body regulating the practice of registered Equine specific Behaviour Consultants in the UK.
Having had an upbringing surrounded by animals and riding virtually as soon as I could walk my affinity with animals, and particularly horses, was 'in the blood' from a young age.
Although having an avid fascination of animal behaviour, it was through unknowingly buying a horse who dangerously reared and had stereotypical behaviour (aka 'stable vices') that drove me to find the answers. Answers which no extent of well known trainers nor popular training methods could offer. So, with an Equine Honours degree in hand and a lifetime of practical experience owning horses, I was accepted onto the rigorous Equine Behaviour course at Warwickshire College. There I was fortunate to study and graduate under one of the worlds leading experts in her field, internationally renowned Dr. Debbie Marsden.
Please allow me to introduce myself… https://www.youtube.com/watch?v=SHer3GEqM7s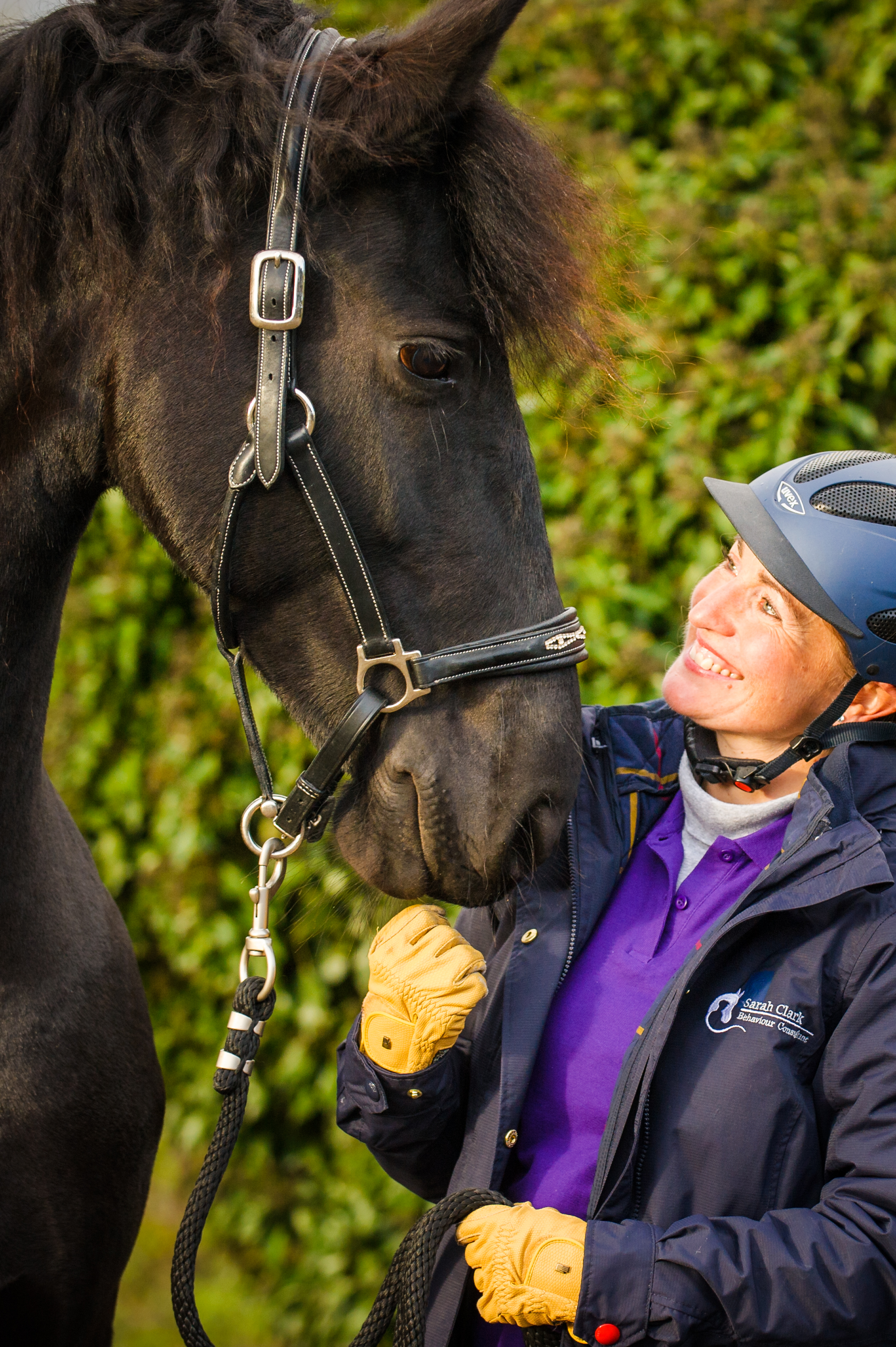 Taking the best approach to help your horse…
I will listen to what concerns you, observe your horse carefully and offer practical and easy-to-follow advice, best chosen to suit you and your horse's life.
My approach is calm and empathetic because I understand how stressful it can be when experiencing challenging horse behaviour.
Your horse is unique; his environment, own experiences and motivations behind his actions are all carefully taken into account. By practising a holistic and diagnostic approach, I will uncover WHY your horse exhibits the undesirable behaviour, which is key to modifying it. By applying the theories of behavioural science in a practical way, as well as using intuition from a lifetime with horses, I will help you understand your horse better. I promote only positive, kind and safe methods to get you and your horse back on track.
Continuing my professional development by attending CPD courses and seminars equip me with the latest insights and findings so that I can provide my clients with the most up to date and comprehensive advice.
I am driven by the harmony I see grow between humans and horses, on a daily basis. This is often by clients who following my advice have made simple and inexpensive changes.
I look forward to assisting you to enhanced understanding of your equine friend, allowing you both to enjoy a more harmonious and successful partnership.
Summary of qualifications
Registered Equine Behaviour Consultant (SEBC), Warwickshire College
BSc(Hons) Equine Studies, Writtle College
Attendee of numerous Equine Behaviour related seminars and courses
First Aid trained
I am a fully accredited member of SEBC, am fully insured and First Aid trained.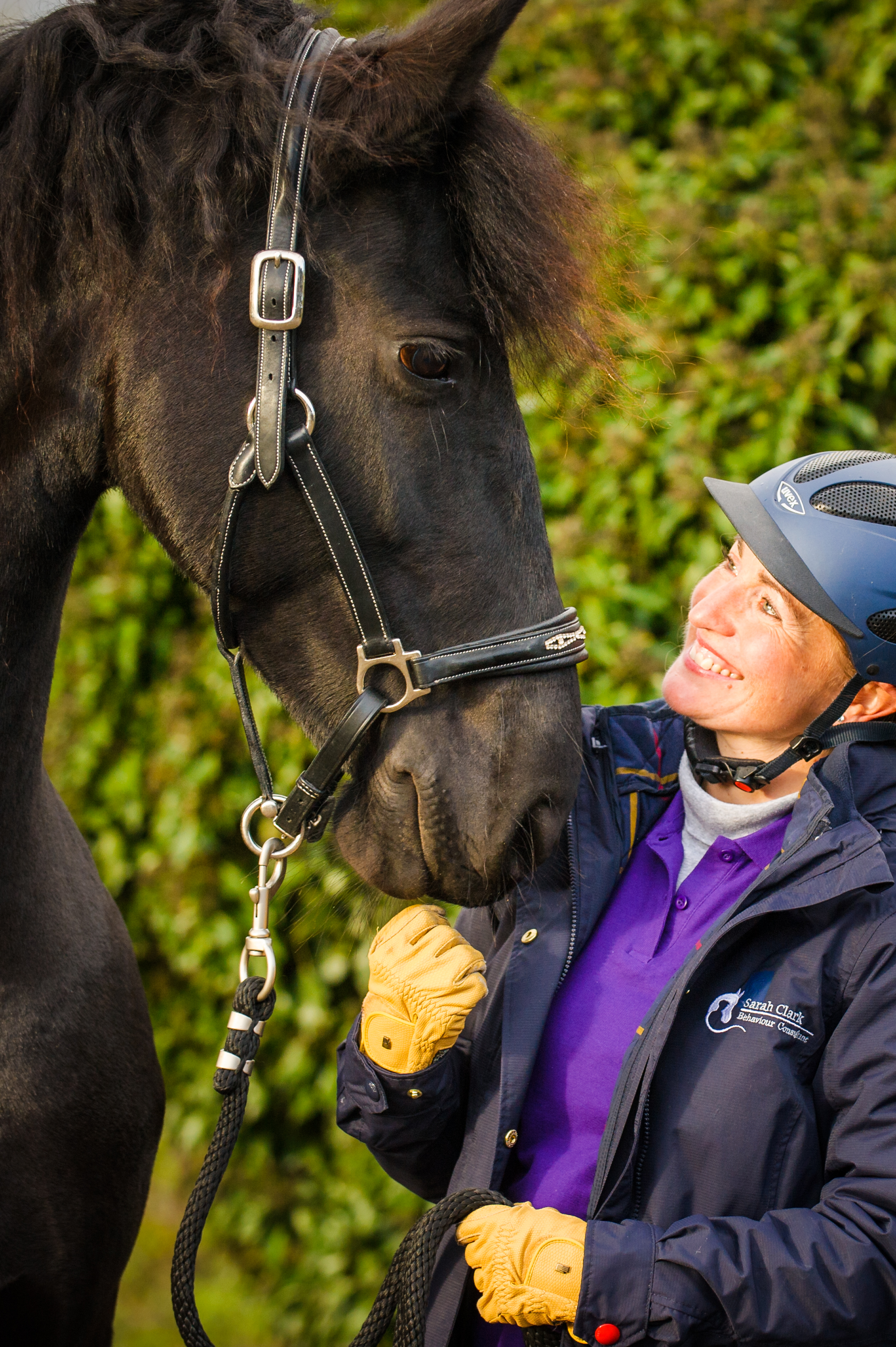 "I have been amazed and impressed how Sarah's empathetic, carefully considered advice has made horse and owner a happier, more confident and successful combination."
"I have been amazed and impressed how Sarah's empathetic, carefully considered advice has made horse and owner a happier, more confident and successful combination."